Tatiana Forero Puerta, author of Yoga for the Wounded Heart (Lantern Books, 2018), and recipient of the 201 7 Pushcart Prize for Poetry
I felt supported, understood, and appreciated, and my work was treated with respect. Tell Tell Poetry helped me figure out places in my work that needed strengthening. With her help, my manuscript has been selected as a finalist in a contest. I could not be more grateful.
Lindsay Berg, author of At Her Wooden Desk
I had a terrific experience working with Kallie and Tell Tell Poetry. Kallie was very generous, energetic, and encouraging with her feedback on my first ever poetry collection. She was quick to respond to questions and e-mails with support for the best possible, intelligently processed outcome. Her background as a writer and her education pursuing her MFA in poetry gave her invaluable feedback that I couldn't have received from other companies! I trusted her guidance and input in my writing. This experience was in some ways like a poetry class itself as I learned so much with her guidance and care. Tell Tell Poetry's designer designed a beautiful layout for my chapbook. I was delighted to see the book come to life with their care. My collection jumped in depth by leaps and bounds with Tell Tell Poetry. I would recommend Tell Tell Poetry to those looking to publish a beautiful book!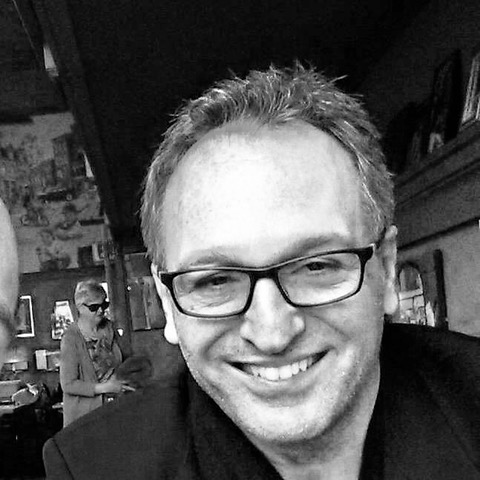 Serge Dahan, author of Two Worlds in One Mirror and Child of the Cosmos
My son Stephan and I published our first poetry book. This has been our dream for quite a long time. Tell Tell poetry made it happen for us! They provided us an incredible support with patience, competence and cheerfulness throughout the process. The feedback was a life saver for us and it brought our writing to its fun potential. Tell Tell Poetry is fast in responding to your needs and very effective with their line to line editing. We are grateful to Tell Tell Poetry for the completion of this project in a timely manner. Thanks to Tell Tell Poetry, we have grown so much not only as writers but also in learning about the business of publishing!
Stephan Dahan, Author of Two Worlds in One Mirror
I was nervous about sharing my poems but Tell Tell Poetry was never judgmental. It was the opposite! They saw right away the potential for every single poems and made sure to give line by line extremely valuable feedbacks. As a consequence, not only I felt supported in my journey but I felt that I was learning about the art of writing poetry. It was like taking a crash course literally. And all the services that Tell Tell Poetry offer all away to the incredible design were worth every dollars spent! Tell Tell Poetry is incredibly reasonable for everything they share with you! Thank you so very much!
I can't say enough wonderful things about my experience with Tell Tell. Their contributions to editing my poetry-- in regards to style, feedback, and assisting with line breaks and rhythm, have helped to add dimension, character, and overall value to them. Not only that, they are always so prompt with responses and returning my work to me.
It was a pleasure working with Tell Tell. Their editing was professional, well thought out and fast. Their revision suggestions were of extreme value and drastically improved many of my poems. I will definitely work with Tell Tell on my next book.
DJ Akers, author and influencer
Tell Tell edited and proofread my collection and suggested many ideas without changing the meaning of my concepts.
Tell Tell provides thoughtful line-by-line analysis and constructive suggestions while being very supportive of the poet. They did a comprehensive review of my manuscript, suggesting multiple options for sequencing, content, and thematic variation. The feedback was tailored to my skill level, and their service is prompt and reasonably priced. Tell Tell is my go-to for editorial help—I'll definitely use them again.
Daniel Lance Patrick, author of In Search of My Brother
Her suggestions and guidance were thoughtful, sensitive, and in sync with the established tone of my book, preserving and enhancing its direction, while elevating it to a place I couldn't get to on my own. What impressed me is how she can see, and appreciate, what isn't said, while gently touching what is.
Laris Kreslins, author of Atlaidas/es
Tell Tell has been an invaluable editor and advice-giver for my poetry and projects. There is a certain ease in our collaboration and communication. They are a true thought partner.